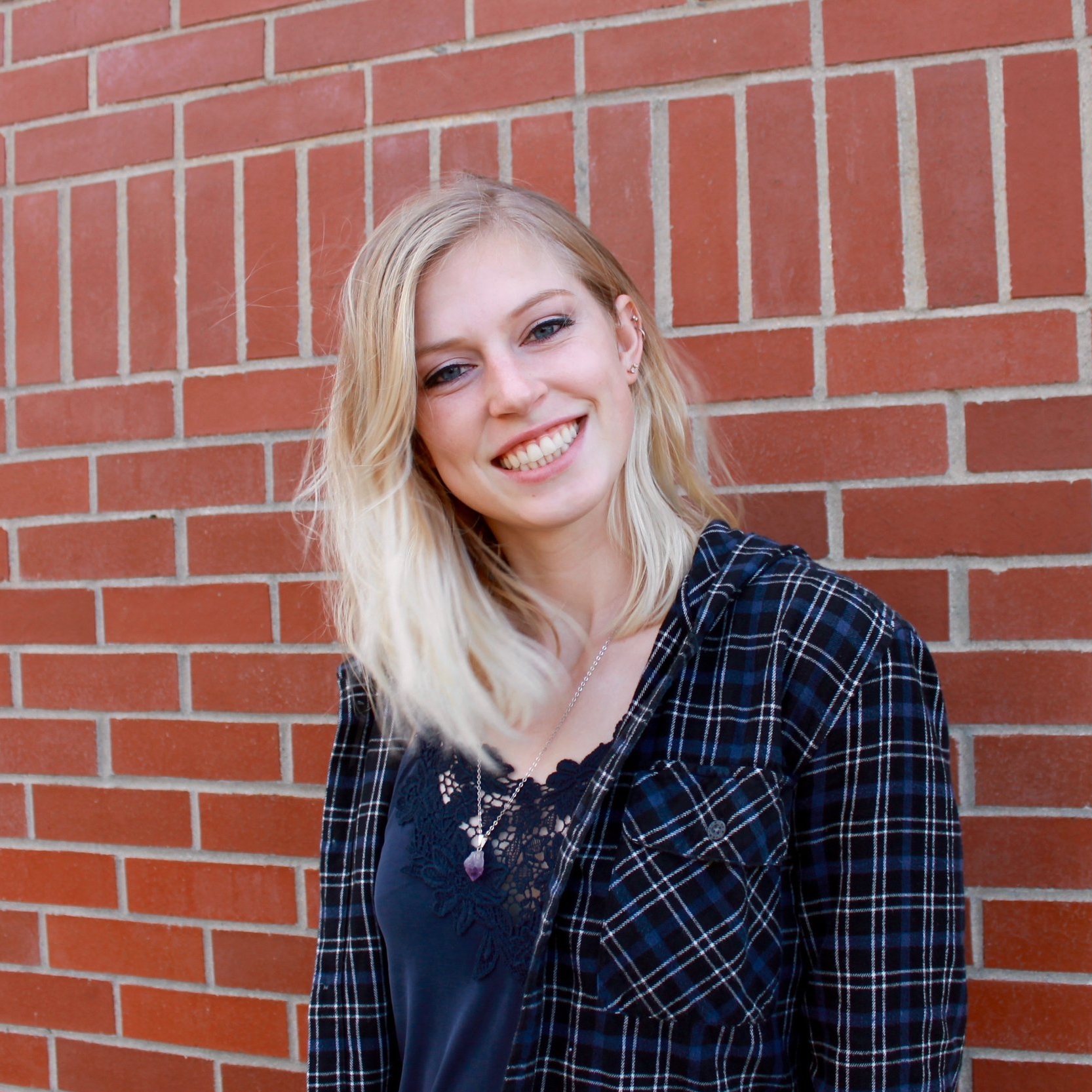 Interview with Jenna from Speak Glitter
The same day I prepared my post for this month's newsletter about the importance of playing and allowing creativity into your life, I meant Jenna at the North Vancouver night market along with her beautiful creations. I thank the universe for sending her to me, as this encounter was obviously not a coincidence. I took the hint and asked her if she wanted to be featured in my newsletter as well as make a custom print for me. As you can see, she happily agreed and I can't wait to share with you her creation for me in July's newsletter.
Originally from Delta, BC, Jenna is currently working on her bachelor's degree in art, with an emphasis in graphic design,at the University of Idaho. She has been making art as long as she can remember and refers to herself as a watercolour artist.
Q: Can you tell us when and why you started your own business? Was there a particular point that got you started on this path?
I started Speak Glitter in 2016 as a way to get my mind away from school and be creative. I was struggling with my prior major, Interior Design, as it was very stressful and I was not able to be as creative as I wanted to be. So I started painting and hand lettering pieces for my apartment, as my walls were boring and blank and I did not have a large amount of money but still wanted a place, which was pretty. After many compliments and love for my art, I opened an Etsy Shop in 2016 and now sell my artwork at local artisan markets year round.
Where do you find your inspiration?
I find a lot of inspiration in my daily life. Much of what I paint has some sort of connection to my life or life events. Many of my earlier hand lettering pieces were made to help remind myself to stay positive when school was not going well or when life was just tough. I try to paint what my customers suggest also. Pinterest is a great resource to find colour palettes and inspiring images.
What does creativity mean to you?
I believe creativity is the ability to show your uniqueness to everyone, whether that through painting, photography or even music. It's the ability to show everyone your views, emotions, and outlook on their experiences. Being able to explore your creativity is so important, I defiantly think it's an area people should focus more on.
Do you have a favourite piece in your collection? What makes this so special to you?
I would say my favourite pieces at the moment are my plants/leaves. Plants are a new study for me but I am really enjoying it. Each leaf or plant are so different, that every single plant, even if it's the same species look so different. I love the organic colours I get to mix and play with, overall it's a really fun process. There is no hidden reason to why they are special to me, I am just enjoying the process and trying out new things.